Maria Grazia Chiuri has been named the new artistic director of Dior — here's what you should know about the designer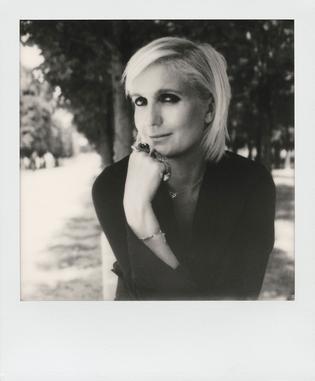 There is a new look at Dior. After months of speculation, the news that the fashion world had been waiting for came late last week: Maria Grazia Chiuri is the new artistic director at the house of Dior. The Italian designer, who has been co-creative director at Valentino, is the first woman to head the brand, considered to be, alongside Chanel, a jewel of French fashion heritage.
"I measure the tremendous responsibility of being the first woman in charge of the creation in a house so deeply rooted in the pure expression of femininity," she said in the official release. "The endless wealth of its heritage continues to be a constant source of inspiration for fashion and I cannot wait to express my own vision."
Sidney Toledano, president and CEO of Christian Dior Couture, said, "I am thrilled to welcome Maria Grazia Chiuri to the house of Christian Dior. Her vision of women, both sensual and poetic, resonates with that of Monsieur Dior. Her expertise in the art of couture and her passion for craftsmanship will be in perfect harmony with the exceptional know-how of our ateliers."
Maria's appointment comes nine months after former Dior creative director Raf Simons unexpectedly resigned. She will present her first Dior collection in Paris on September 30 — sure to be the most anticipated show of the season.
What do you need to know about the designer?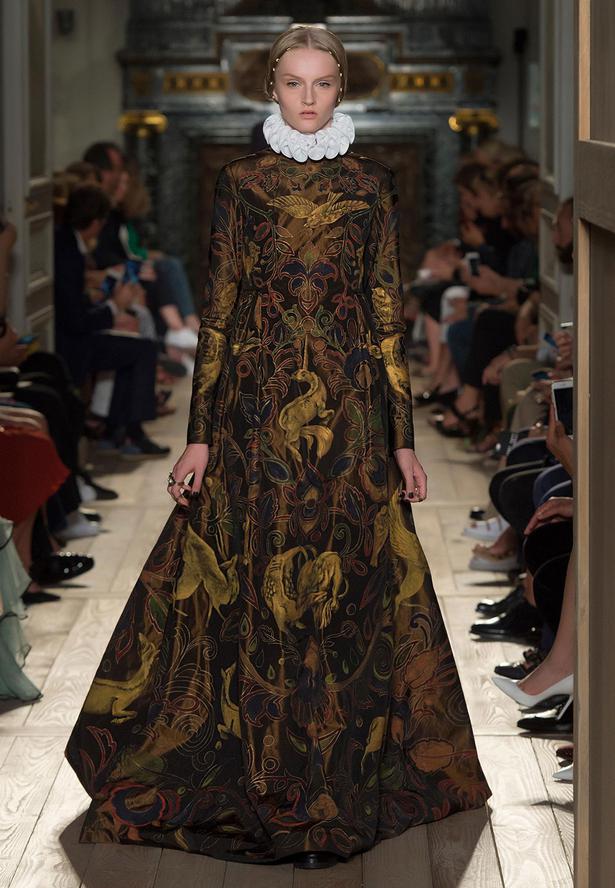 Valentino. Picture / Supplied.1. Maria comes from Valentino, where she worked in a long-standing partnership with Pierpaolo Piccioli. The pair worked alongside each other for 25 years, initially designing accessories for Valentino. In 2008, they were appointed co-creative directors of the fashion house, replacing founder Valentino Garavani. Her last Valentino collection with Pierpaolo was presented last week, with a couture collection based on Shakespeare (pictured).
2. The pair helped bring a modernity to Valentino, and were behind various hits including the popular 'Rockstud' and 'Tan-go' heels. The business reached revenues of $1 billion in 2015, reported the Business of Fashion. Maria's successful background in accessories would have been attractive to Dior, with accessories a key part of luxury sales growth.
3. Also attractive? Her clear understanding of celebrity and the red carpet. At Valentino, she helped dress everyone from Keira Knightley to Gwyneth Paltrow, Katy Perry to Lady Gaga. At the Met Gala in May, she created a tulle gown for and walked the red carpet with Lorde. Last year she was also involved in that Zoolander stunt, which saw Ben Stiller and Owen Wilson surprise everyone by walking the runway at the Valentino fashion week show.
4. According to fashion journalist Sarah Mower, Maris could not speak English when she took on the position at Valentino but taught herself and is now fluent. "I was so shy. I even found it so difficult to talk. I had to teach myself English, every night with books at home," she told Vogue of her first couture show in 2008.
5. The daughter of a dressmaker, Maria calls Rome home where she lives with husband Paolo Regini and children Nicolo and Rachele.
6. Earlier this month she told Harper's Bazaar that her favourite colour is black, she loves Game of Thrones and Pride and Prejudice, and takes her coffee bitter, with no sugar.
7. The 52-year-old will be the seventh designer at the helm of Dior, following in the footsteps of Raf Simons, John Galliano, Marc Bohan and Yves Saint Laurent.